Quick View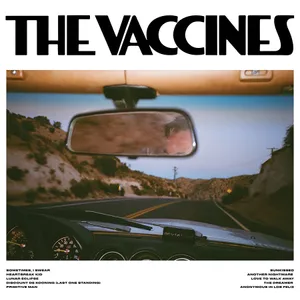 Torchbearers for British guitar music, The Vaccines - Justin Young (lead vocals, guitars), Árni Árnason (bass, vocals), Timothy Lanham (guitars, keys, vocals) and Yoann Intonti (drums) - are back with their sixth studio album Pick-Up Full of Pink Carnations. The title comes from a misremembered lyric from Don McClean's "American Pie," a song that for Young fittingly evokes the death of innocence and the American Dream. After he moved to Los Angeles - a city the band has grown up being captivated by - he was forced to wrestle with the disillusionment that comes when expectations, dreams, and reality don't quite meet. Yet, though Pick-Up Full of Pink Carnations is an album about reconciling with loss, it's also filled with gratitude for the people and places we once loved.

"Pink carnations symbolise gratitude and tell a person they'll never be forgotten," says Young. "So whether it's the loss of a lover, or a friend, or even just a dream, the record is a reminder that they'll live on in whatever capacity the mind allows them to. And it's a reminder to keep on dreaming."

Produced by Andrew Wells (Halsey, Phoebe Bridgers) with Mixing from Dave Fridmann (Tame Impala, The Flaming Lips), Pick-Up Full of Pink Carnations is an immediately anthemic addition to the band's discography. With a mammoth five UK Top 5 albums – including a Number 1 with 2012's Come of Age – and a fierce live reputation forged through arena-filling headline shows and unforgettable slots at Glastonbury and Reading/Leeds, The Vaccines continue to be a vital band in the British rock canon.
Quick View
Limited 180gm metallic gold colored vinyl LP pressing. 20th Anniversary Edition. "Alice" is the 14th studio album by Tom Waits, originally released in 2002. The album contains most songs written for the play Alice. The adaptation was directed by Robert Wilson, who Waits had previously worked with on the play The Black Rider, and originally set up at the Thalia Theatre in Hamburg in 1992. The play has since been performed in various theatres around the world.
Quick View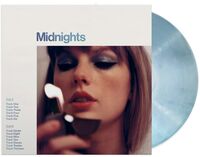 Taylor Swift's new studio album Midnights is available everywhere on October 21st. It's a collection of music written in the middle of the night, a journey through terrors and sweet dreams. The floors we pace and the demons we face - the stories of 13 sleepless nights scattered throughout Taylor's life.
Quick View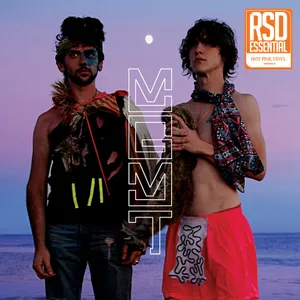 Forty years after the Summer of Love (and 30 years after the Summer of Hate), MGMT is celebrating the grand re-opening of the third eye of the world with Oracular Spectacular, an enigmatic and prophetic collection of hallucinatory sounds and hook-riddled Pop tones for the new millennium.

MGMT is: Andrew Vanwyngarden and Ben Goldwasser, two psychic pilgrims whose paths first intersected in the green pastures of Wesleyan University in Middletown, Connecticut, circa 2002. The pair was drawn to the music of other duos and found themselves incorporating the implications of the hallucinatory power-twee of the Incredible String Band, the roaring subway minimalist Electronica of Suicide, the silky Pop-Soul of Hall & Oates, the pulsing narcotic trance of Spacemen 3, the avant-garde Industrial romanticism of Royal Trux and much more into the constantly evolving sounds of MGMT.
Quick View
WILLOW's new album features "(maybe) it's my fault," "hover like a GODDESS" and more. On tour with MGK and international festivals, plus appearances on NPR, SNL and more through 2022.
Quick View
ON SALE $27.98 Vinyl: $23.27 Buy
Alvvays' third album, the nervy joyride that is the compulsively lovable Blue Rev, doesn't simply reassert what's always been great about Alvvays but instead reimagines it. They have, in part and sum, never been better. There are newly aggressive moments here-the gleeful and snarling guitar solo at the heart of opener "Pharmacist," or the explosive cacophony near the middle of "Many Mirrors." And there are some purely beautiful spans, too-the church- organ fantasia of "Fourth Figure," or the blue-skies bridge of "Belinda Says." But the power and magic of Blue Rev stems from Alvvays' ability to bridge ostensible binaries, to fuse elements that seem antithetical in single songs-cynicism and empathy, anger and play, clatter and melody, the soft and the steely. The luminous poser kiss-off of "Velveteen," the lovelorn confusion of "Tile by Tile," the panicked but somehow reassuring rush of "After the Earthquake."In October 2021, when they arrived at a Los Angeles studio with fellow Canadian Shawn Everett, he urged them to forget the careful planning they'd done and just play the stuff, straight to tape. On the second day, they ripped through Blue Rev front-to-back twice, pausing only 15 seconds between songs and only 30 minutes between full album takes. And then, as Everett has done on recent albums by The War on Drugs and Kacey Musgraves, he spent an obsessive amount of time alongside Alvvays filling in the cracks, roughing up the surfaces, and mixing the results. This hybridized approach allowed the band to harness each song's absolute core, then grace it with texture and depth.
Quick View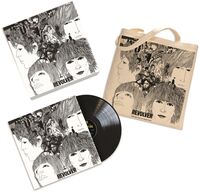 From "Taxman" to "Tomorrow Never Knows," The Beatles' REVOLVER has been newly mixed by producer Giles Martin and Sam Okell, and sourced directly from the original four-track master tapes with audio brought forth in stunning clarity with the help of cutting-edge technology developed by the award-winning sound team at Peter Jackson's WingNutFilms Productions Ltd.  Now available on 180g vinyl.
Quick View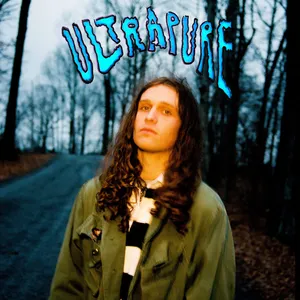 My favorite moments in the human experience are ones that you don't even realize have started, but feel so deeply when you realize they've ended. I refer to these as 'Ultrapure' moments. This album was my humble, unqualified, and earnest as hell attempt at sitting in those feelings until they had no choice but to burst out of my head. These songs are about a type of pain I hate and love, but mostly have a deep appreciation for.
We made this album during a particularly beautiful season in Nashville, TN. Working with Daniel Tashian and Konrad Snyder felt like being guided by two wise and empathetic souls – who also happen to be undeniable goofballs – to do nothing but be myself. They pushed me to trust myself, even to the point of me playing every instrument on this record so that it felt as personal as I wanted it to! (My first time playing drums or piano in front of anyone else! Horrifying!!!)
Making this album was a perfect combination of effortlessness and a struggle. It was very clear from the start it was going to be something I would never forget. The thesis formed when I wrote the title track, "Ultrapure," which was the second song I wrote for the album, after "Body." It was one of those rare artist's dream songs that took just 15 minutes to spill out after weeks of writing what were, essentially, a lot of shitty songs. It was the kind of song that laughed at me when I finished it, mockingly saying "I've been here all along dumbass!!!" So began a meditative cycle of me practicing getting out of my own way and letting these songs present themselves.
Throughout the record I wanted to open a lot of doors, peek my head in, and reflect for a bit. For the first time I'm addressing both the pains of my childhood, and the love I have for my mother. Honoring this duality, "Delaware," "Sunshine," and "Ultrapure" all touch on the defining moments of travel, danger, and uncertainty I felt in my early life, while their titles reference some of the most beautiful memories I have. Writing about all of this was totally new for me, but these songs guided me so kindly to the moments like "Breathe," "Chaos Party," and "Body," where I was able to celebrate the lessons those early pains taught me.
My proudest moments on this album occur in "Sunburn Fades," "Skyline," and "Sink;Swim." I'm not quick to pat myself on the back, it's actually really hard for me to do. But these songs allowed me to remember what it felt like to say exactly what I was feeling, and I'm proud of and grateful for that experience.
There is so much beauty in this world – heart wrenching, belly laughing, breathtaking beauty. I've seen it up close, and I've seen it fade away. How are we supposed to keep up with this infinite beautiful cycle of being alive? This album helped me discover my answer to that question I'm perpetually asking. To strive to be ULTRAPURE. To strive to be fearless, open-hearted, and unconcerned with the pain that loving the world and everyone in it can cause. To take the leap, laugh at yourself, and want nothing but that beauty to be.
I hope this album reflects that pursuit, and eases anyone's fears about needing to know everything. It certainly helped me. This album experience began and ended in what felt like an effortless blink of an eye, like a true ULTRAPURE moment would. I'm hoping it's the beginning of many more to come.
Quick View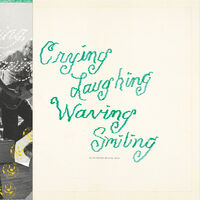 Slaughter Beach, Dog's new album Crying, Laughing, Waving, Smiling finds Jacob Ewald hitting his songwriting stride. A decade into steadily releasing records through Slaughter Beach, Dog and Modern Baseball, Ewald spent hundreds of hours over the past few years to listen purposefully, diving deep into the worlds of Randy Newman, Tom Waits, Neil Young and many other "classic guys" that he hadn't spent ample time with. Ewald also spent a similar amount of hours meticulously assembling a band fit for these new songs, and I am very happy to report that he found what he was looking for.
Quick View
This new Deluxe Edition features the original 12 tracks including the hit singles "Ghost Story" and "Hate My Heart," plus 6 additional songs including "Take Me Out" and her latest single "Out Of That Truck." Carrie is a true multiformat, multimedia superstar, spanning achievements in music, TV, film, and as a New York Times bestselling author and successful entrepreneur. She has sold more than 85 million records worldwide and recorded 28 #1 singles (14 of which she co-wrote).
Quick View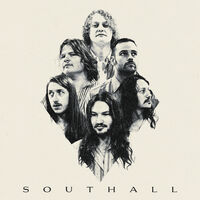 Read Southall can sure turn a phrase. "This record is the gasoline for the love machine," he says of the band's new album, the exhilarating and self-titled Southall. The record sparks and burns with 11 crank-it-up songs that expertly combine country, rock & roll, and the dust and grit of the band's native Red Dirt scene. Produced by Eddie Spear, Southall manifests the true band album that singer Read Southall first envisioned, a band's album that roars with raw and loud collaborative power with glimpses of hard rock and metal, along with easygoing back-porch vibes. The group formerly known as the Read Southall Band now makes music where every member of Southall brings lyrics, melodies, and full songs to the table. "It's the colors of different people with different influences making music," Southall says. That's why we changed our name to Southall."
Quick View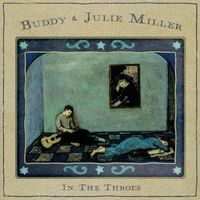 ON SALE $31.98 Vinyl: $26.40 Buy
After forty years of marriage, Buddy and Julie Miller have learned to welcome a song however it arrives, questioning only where the song is taking them rather than where it originated. There's no process, no assembly-line procedure, just an openness to those bursts of inspiration and those hours of refinement, which means their fourth album together, In the Throes, sounds lively and diverse, eccentric and slightly askew: a deeply soulful collision of mournful gospel, dusty country, cosmic blues, lusty rockabilly, ecstatic r&b, and anything else that crosses their minds.
Quick View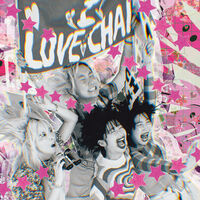 The Japanese band Chai cast a spell on the world in 2017 with their debut album, PINK, a collection of songs that introduced their singular brand of playful pop. The enthusiastically feminist follow-up, PUNK, raked in accolades from the music press and fellow artists. That led to WINK, which Chai made via remote Zoom sessions, a limitation that became a strength by allowing MANA (lead vocals and keys), KANA (guitar), YUNA (drums), and YUUKI (bassist-lyricist) to collaborate with artists abroad to create a work that found catharsis in their international community. Unlike WINK, the band's new self-titled album finds Chai returning to their roots, drawing inspiration from city pop, J-pop, and their Japanese heritage. The album might be the perfect distillation of Chai's ethic: it urges listeners to keep moving through this life with joy and passion. Per MANA: "It's not about winning or losing as competition, but about what you need to do, personally, to feel you've won."
---